World shipping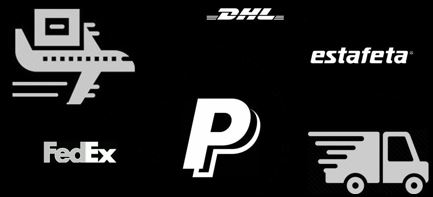 * Secure purchase with PayPal*.
* Once the payment is received, it is confirmed by e-mail, including the date of shipment, usually in 21 days or less. The artwork is packed with bubble wap and rigid cardboard.

* Compra segura - Pago con PayPal*.
* Una vez recibido el pago, se confirma por e-mail, incluyendo la fecha de envío, por lo regular en menos de 21 días. La obra se empaca con plástico de burbujas y cartón rígido.

* If you prefer, we also accept bank wire transfer.
* Si prefiere, también aceptamos pagos por transferencia bancaria.